GOODBYE FIRST THURSDAYS!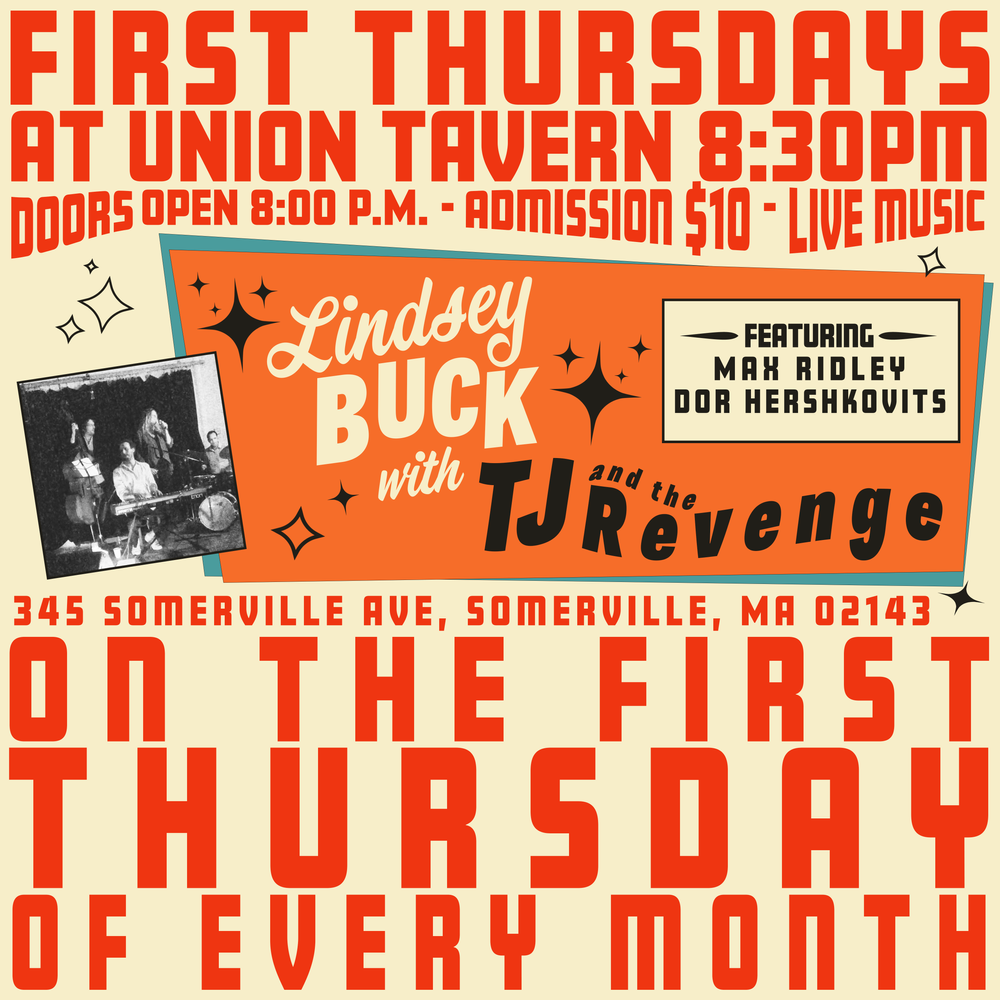 GOODBYE FIRST THURSDAYS!
UNION TAVERN - SOMERVILLE, MA
Big love to everyone who came out to First Thursdays throughout the past year. One of the best things about music is that it brings us all together! Fun nights! Thank you Elan Mehler, Max Ridley and Dor Herskovits,  aka TJ and the Revenge! You guys are an amazing band and lovely humans.  Thank you Jerry at Union Tavern for hosting us each month and to Dani for your skillful sound work. Can't wait to make more music with this crew. Until then, please know how grateful and joyful I am for having shared my first residency with you all!